Belgium Residency by Investment Program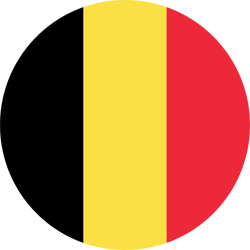 Why and How to Become a Belgium Resident
BRP Belgium Residence Program for Non-EU Citizens:
The BRP Belgium Residence Program (BRP) is a fixed-fee service package provided by for non-EU citizens who are interested in obtaining a residence permit in Belgium.
Belgium is one of the most attractive countries in Europe in terms of business, residence, citizenship and taxation.
With its rich cultural and historical heritage as well as its political and economical stability, the country offers an excellent lifestyle environment. Its capital, Brussels (Headquarters of NATO and Council of European Union) , is also the capital of Europe with a strong international orientation. Antwerp is one of the biggest and fastest growing ports of the world.
Belgium is also the European and Global Headquarters of many International businesses.
With the new Immigration legislation already approved by the Belgian Parliament effective 1st January 2013, for all Economic Immigration cases Naturalisation will now be possible after 5 years.
The Belgian tax system is very favourable for individuals and executives, holding companies within international structures and individuals with independent means.
There are no wealth or net worth taxes, no taxation on capital gains realised on shares (as one of the last countries in Europe). With advanced tax planing it may be possible to pay no inheritance or gift taxes at all.
Special regulations can apply to Key managers and Directors. These individuals are treated as foreigner residents in Belgium. However, they are taxed only on income actually earned within the territory of Belgium. Income earned outside Belgium is in some cases not taxable at all.
Call Us
Tel. No. GR: +30 210 3627888-9 | +30 210 361 1505 | +30 6937 22 88 88 | +30 6934 555 555
Tel. No. DOMINICA: +17672853888 | +17672751888
Tel. No. UAE: +971506689558
Tel. No. MALTA: +35699884534
Tel. No. CYPRUS: ‭+357 99 202422‬ |‭ +357 22 332040‬
Emergency and A.O.H.: +306934555555 , +306937228888
Fax: +30 210 361 78 48
Dominica Office :
36 Great George Street Roseau
Commonwealth of Dominica
00112 West Indies
Antigua & Barbuda Office:
P.O. Box W834
Ocean Heights
Hodges Bay
St. John's, Antigua WI
St Lucia:
20, Micoud Street, Castries
P.O. Box 189
Saint Lucia
Cyprus Office:
Flat 210
2-4 Arch. Makarios III Av.
1065 Nicosia, Cyprus