Commercial Ship Registration Services
Our Law firm offers a wide range of services to diligent Ship Owners, Managers, Operators and Mariners.
Commercial registration at the Greek Registry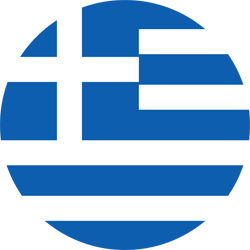 Yachts owned by Greek or EU individuals or legal entities are eligible to register commercially at the Greek Registry of Shipping. The purchase of a yacht for commercial use is VAT–exempt, i.e. a potential buyer does not pay VAT (currently at 24% in Greece) on the value of the yacht. In light of this VAT relief and the liberalization of the charter and cruise operations, the Greek Registry has attracted many new yachts of all sizes during the last couple of years. The yacht maintains the VAT-exempt status (and may operate within and outside Europe subject to the local laws) for as long as she is registered commercially at the Greek Registry.
With effect from the 14th of April 2014, the Law 4256/2014 has introduced several amendments on chartering. More specifically, the charter licence shall be renewed every 3 years (previously 5 years).
The prerequisite to renew and/or maintain the licence is the submission of documentary evidence proving that the yacht was engaged in charter for at least 75 days (previously 200 days) within the 3-year period (or 105 days -previously 300- if entitled to bareboat charter).
It is possible to carry over "charter days" from the previous 3-year period, had the yacht completed more than 75 days of charter (or 105 if applicable).
It should be noted that all Greek-flagged commercial yachts of up to 24 meters may be bareboat chartered.
The most important benefits accrued from registering a Greek-owned commercial yacht at the Greek Registry are as follows:
All profits/income are taxed at 0%.
Yacht is VAT-exempt.
Discounted marina/mooring fees.
Charter Licence is renewed every 3 years.
All Greek- flagged yachts up to 24 meters may be bareboat chartered.
Fuel is purchased net of VAT/local taxes.
VAT on charter fees is only 12% or 24% if the charter lasts less than 48 hours (payable by the charterers).
A Greek-flagged commercial yacht may be owned/operated by the already known legal entities as an EPE (limited liability company), a Societe Anonyme or the recently introduced Greek company called NEPA (Maritime Companies for Pleasure Yachts). NEPAs in light of the new regulations are a "single purpose vehicle" to own, manage or operate a yacht. All limited companies may be converted into NEPAs but not vice versa. Of course all Greek companies may be owned by other EU companies or individuals (or non EU up to 49%) who must obtain a Greek Tax Registration number and also appoint a Greek person as legal representative in Greece against tax, port and/or other competent authorities.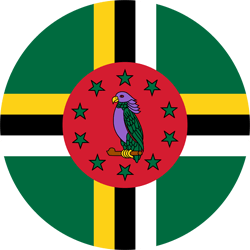 Registering a vessel under the Commonwealth of Dominica is efficient, straightforward and cost-effective.
We are available to assist the client throughout the complete process.
The first step is to submit a request for acceptance to the Registry. A quotation will be provided upon acceptance, and it is smooth sailing from there. We can tailor the registration process specific to each client's needs.
Our office boasts a comprehensive knowledge of registering all vessel types. We provide outstanding technical assistance, competitive registration fees and absolutely no hidden costs or tonnage taxes.
For inquiries or any further clarifications kindly contact us at: [email protected] or [email protected]
For Emergency Response kindly contact at:
+30 6932 47 85 85
+30 6937 22 88 88
Call Us
Tel. No. GR: +30 210 3627888-9 | +30 210 361 1505 | +30 6937 22 88 88 | +30 6934 555 555
Tel. No. DOMINICA: +17672853888 | +17672751888
Tel. No. UAE: +971506689558
Tel. No. MALTA: +35699884534
Tel. No. CYPRUS: ‭+357 99 202422‬ |‭ +357 22 332040‬
Emergency and A.O.H.: +306934555555 , +306937228888
Fax: +30 210 361 78 48
Dominica Office :
36 Great George Street Roseau
Commonwealth of Dominica
00112 West Indies
Antigua & Barbuda Office:
P.O. Box W834
Ocean Heights
Hodges Bay
St. John's, Antigua WI
St Lucia:
20, Micoud Street, Castries
P.O. Box 189
Saint Lucia
Cyprus Office:
Flat 210
2-4 Arch. Makarios III Av.
1065 Nicosia, Cyprus