Commonwealth of Dominica Citizenship by Investment Program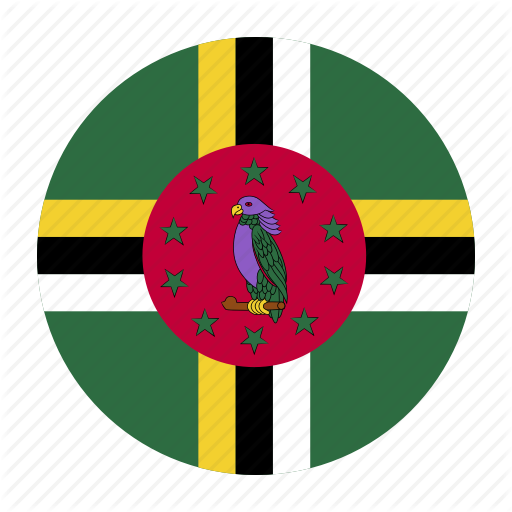 The Commonwealth of Dominica Citizenship by Investment Overview
The Commonwealth of Dominica, known as the "Nature Island of the Caribbean" is a hidden paradise offering a combination of unrivalled natural beauty and welcoming investment platform for international business. The Dominica Citizenship by Investment Program was first established in 1993 (Economic Citizenship Program) and has built a good reputation with the highest level of due diligence and confidence in the program.
The Citizenship program of the Commonwealth of Dominica offers to prudent investors and their family, the advantage to obtain a full and irrevocable citizenship for life with no requirement of residence in the Country and most importantly without giving up their current nationality.
Further to new developments, the Government of the Commonwealth of Dominica has recently abolished the interview procedure for all applicants of the Economic Citizenship Program. Therefore, applicants are not obliged anymore to fly to Dominica or sustain the cost for the interview in any other place of the world. To qualify for citizenship an applicant must either make a contribution into the Economic Diversification Fund or make an investment in a designated Real Estate property.
Our law firm is a Citizen by Investment Unit "CBIU" Authorized Agent and since 2005 we have successfully filled several Dominica Second Citizenship Applications.
Furthermore Mr. Christos Th. Vardikos is the Consul of Dominica in Greece.
In parallel to our legal services the following services may be provided to Dominica passport holders:
Legalizations
Fingerprint retrievals
Administration of Oaths
Dominica Criminal Records
Dominica Passport renewals
Issue of Non Objection Certificates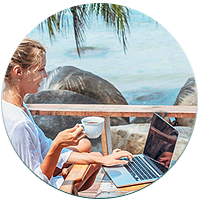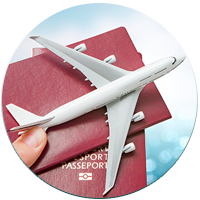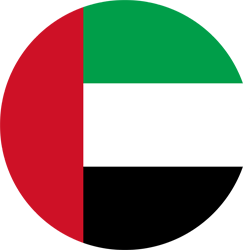 We serve applicants who reside or visit the United Arab Emirates.
In order to arrange an appointment either in Abu Dhabi or Dubai please contact us via [email protected].
Alternatively and for any other inquiries, please call us direct via
+306932478585 or +971506689558.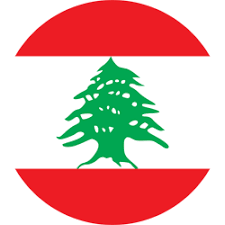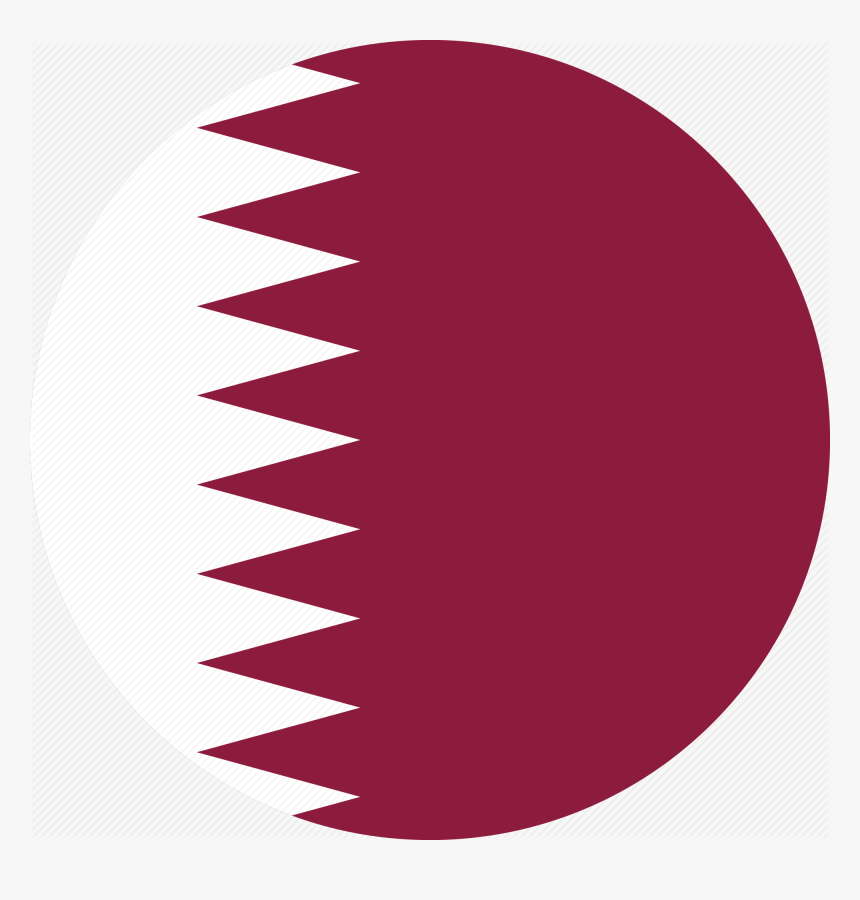 The same applies for applicants who reside or visit Lebanon and Qatar.
A meeting can be arranged either in Beirut or in Doha.
Please contact us via [email protected] or call us at +306932488888 or +17672751888 (WhatsApp)
or contact Ms Mireille Barrak, Responsible for the Lebanese and Arab speaking countries at +971506689558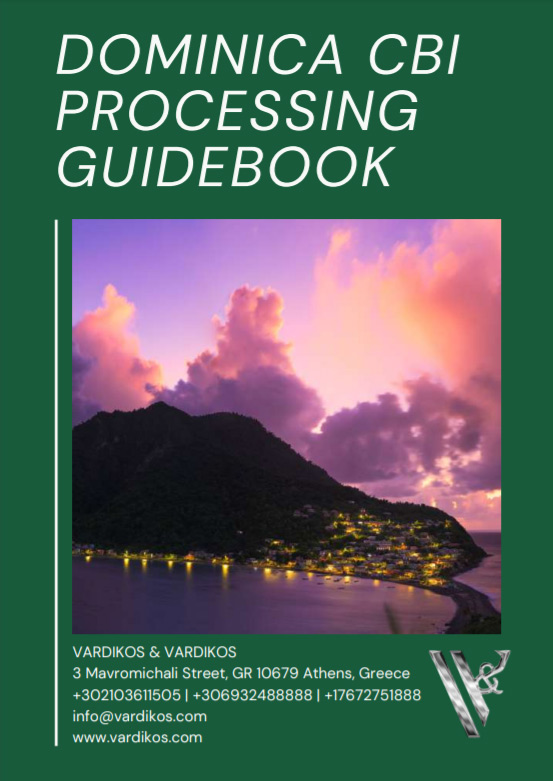 Dominica CBI Processing Guidebook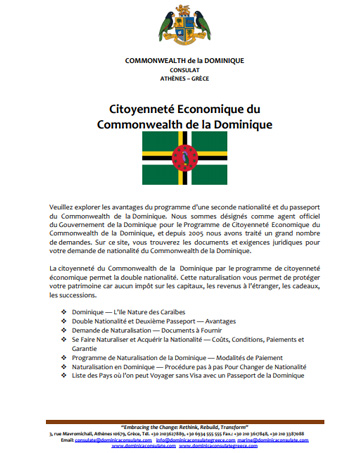 La Citoyenneté économique du Commonwealth de la Dominique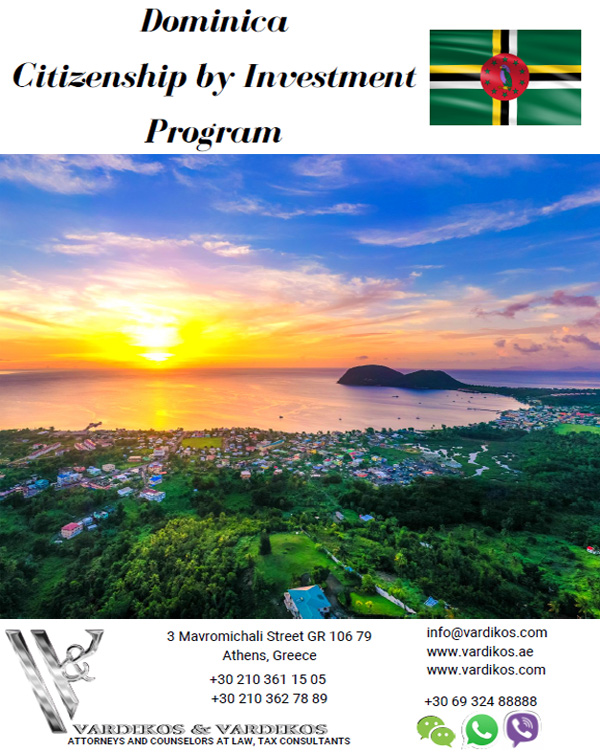 The Economic Citizenship by Investment Program in the Commonwealth of Dominica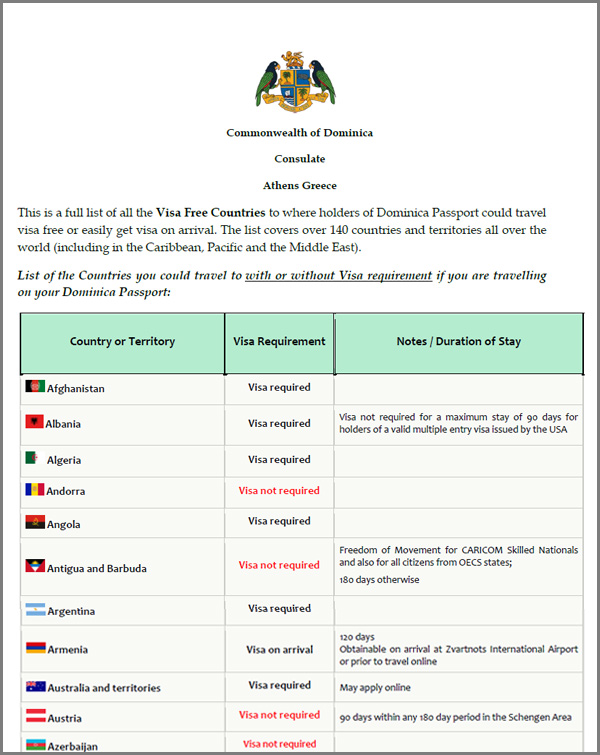 Dominica Visa Free Travel Countries update 21.07.2023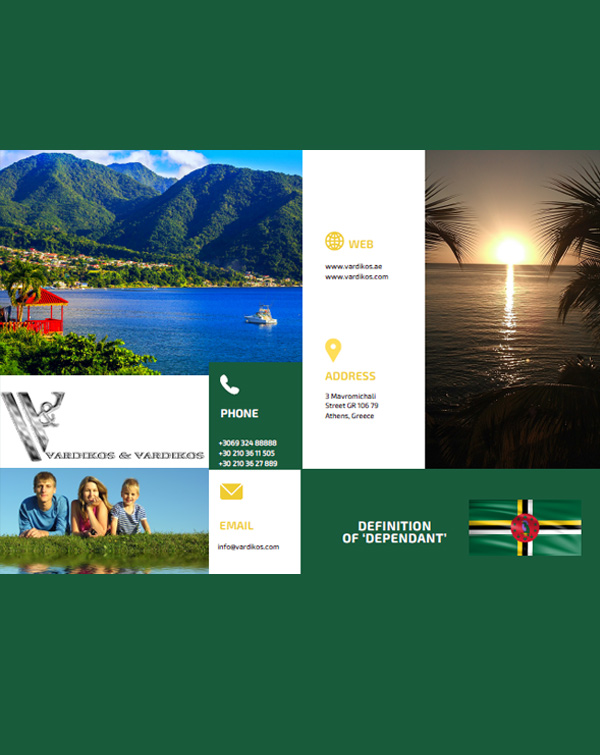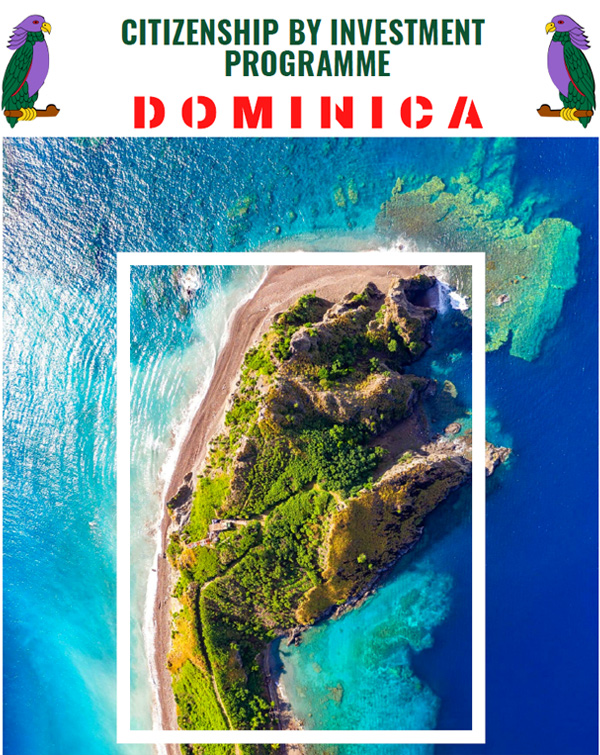 Citizenship By Investment Programme - Dominica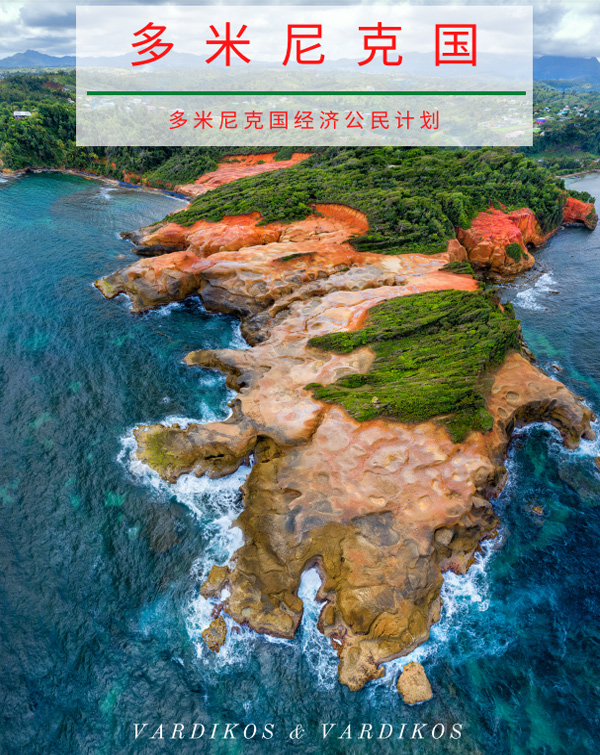 Dominica Brochure - Chinese Office
Please contact us via [email protected] or call us at +306932478585, +17672853888 or +17672751888 (WhatsApp)
Call Us
Tel. No. GR: +30 210 3627888-9 | +30 210 361 1505 | +30 6937 22 88 88 | +30 6934 555 555
Tel. No. DOMINICA: +17672853888 | +17672751888
Tel. No. UAE: +971506689558
Tel. No. MALTA: +35699884534
Tel. No. CYPRUS: ‭+357 99 202422‬ |‭ +357 22 332040‬
Emergency and A.O.H.: +306934555555 , +306937228888
Fax: +30 210 361 78 48
Dominica Office :
36 Great George Street Roseau
Commonwealth of Dominica
00112 West Indies
Antigua & Barbuda Office:
P.O. Box W834
Ocean Heights
Hodges Bay
St. John's, Antigua WI
St Lucia:
20, Micoud Street, Castries
P.O. Box 189
Saint Lucia
Cyprus Office:
Flat 210
2-4 Arch. Makarios III Av.
1065 Nicosia, Cyprus