St. Lucia Citizenship by Investment Program
Becoming a St Lucia Citizen Guide
Saint Lucia is an Eastern Caribbean island nation on the boundary with the Atlantic Ocean. Part of the Lesser Antilles, it is located north/northeast of the island of Saint Vincent, northwest of Barbados, and south of Martinique.
Its capital is Castries.
An island with beautiful white sandy beaches, emerald-green rainforests, and effervescent springs. The island is more than just natural beauty, being a member of the Commonwealth of Nations, the Caribbean Community (CARICOM), the Organisation of Eastern Caribbean States (OECS), and the International Organisation of La Francophonie.
The Saint Lucia Citizenship by Investment Program was officially launched in 2015, established by the Honourable Prime Minister, making it the most recent addition to the CIP programs in the Caribbean region. The Government of Saint Lucia invites cap of elite investors to the enthralling cultural engagements and enjoy life and prosperity with the Island.
Advantages – Why Choose SAINT LUCIA for Citizenship?
Saint Lucia has inherited decades of experience from its Caribbean neighbors. The Citizenship by Investment Board is committed to making the program the most efficient for investors while providing supreme benefits for the country and its people.
When opting to be a citizen of Saint Lucia, you must be aware that the government not just offering citizenship but offering an identity.
Saint Lucia recognizes dual citizenship, which can prove advantageous for business expansion and tax relief. Other benefits include the following:
Sr Lucia's Citizenship by Investment Benefits
Citizens of St Lucia can take advantage of a range of benefits, including:
Citizenship for life, including the right to work, reside and study in St Lucia
Visa-free travel to over 120 countries and territories, including the Schengen Area, the U.K. and Hong Kong.
Dual citizenship
Secure – A peaceful, democratic and politically stable country
Life in a stable nation belonging to the Commonwealth of Nations, the Caribbean Community (CARICOM), and the International Organisation of La Francophonie
The benefits of the St Lucia Citizenship by Investment Program include:
The ability to include family members in the application

Fast processing within three months
The option to invest in the Saint Lucia National Economic Fund, in real estate, in an enterprise project, or in Government bonds.
Tax Advantages – No capital gains tax, no wealth tax, no gift tax or inheritance tax
No interview or language requirement
No residency or travel requirements
Qualifications
Saint Lucia has masterfully positioned its program for the global elite by limiting application numbers and raising the overall net worth requirement.
To qualify for citizenship in Saint Lucia, applicants must be at least 18 years of age, have no criminal record, and be in good health.
The net worth requirement of US$3,000,000 was eliminated 1/1/2017. They must also fulfill the investment criteria for one of the four investment options.
This includes:

Option 1: Saint Lucia National Economic Fund
High net worth individuals may choose to make a monetary contribution to the NEF organization via one of the prescribed contribution levels.
Single Applicant: US$100,000.00
Applicant with Spouse: US$165,000.00
Applicant with Spouse and up to 2 dependents: US$190,000.00
Each additional dependent of any age: US$ 25,000.00

Option 3: Government Bonds
Upon approval an applicant and accompanying family may opt to invest in Saint Lucia government bonds, which must be held for five years. The bond amount will vary depending on the size of the family.
Single Applicant: US$500,000.00
Main Applicant and Spouse: US$535,000.00
Applicant with up to 3 dependents: US$550,000.00
Each additional dependent: US$ 25,000.00

Option 2: Investment in an Approved Real Estate Project
Applicants may purchase property valued at a minimum of US$300,000 in a preapproved real estate development area. The property must be owned and maintained for a minimum of five years. Property registration, processing fees and taxes must be paid in addition to the property purchase.

Option 4: Investment in an Approved Enterprise Project
Applicants may invest a minimum of US$3.5 million in an approved enterprise project and create at least three jobs.
Two applicants may share an investment of US$6 million and create six jobs to qualify. Approved enterprise projects must fall under one of the following categories: specialty restaurants, cruise ports and marinas, agro-processing plants, pharmaceutical products, ports, bridges, roads and highways, research institutions and facilities, or offshore universities.
How to apply for Citizenship in Saint Lucia
Application Process:

The Citizenship by Investment Board will consider an application for citizenship and the outcome may either be to grant, deny or delay for cause, an application for citizenship by investment.
The average processing time from receipt of an application to notification of the outcome is three (3) months. Where, in exceptional cases, it is expected that the processing time will be longer than three (3) months, the authorized agent will be informed of the reason for the anticipated delay.
Application Process – Steps:
Step 1: Application preparation and pre-approval.
Step 2: Submission of citizenship application in electronic and printed form by an authorized agent on behalf of an applicant.
Step 3: Government processing of the application and due diligence checks.
Step 4: Approval in principle.
Step 5: Investment in one of the four approved areas.
Step 6: Citizenship certificate issued.
Step 7: Passport application and issuance.
All applications must be completed in English.
All documents submitted with the application must be in the English Language or an authenticated translation into the English Language.
Where an application for citizenship by investment has been granted, the Unit will notify the authorized agent that the qualifying investment and requisite government administration fees must be paid before the Certificate of Citizenship can be granted.
All required funds are deposited in a designated escrow account until the application is processed.
Upon approval, funds are released to the Government of St Lucia.
Where an application has been denied, the applicant may, in writing, request a review by the Minister.
Our law firm has recently been appointed as a Promoter of the Saint Lucia by Investment Program.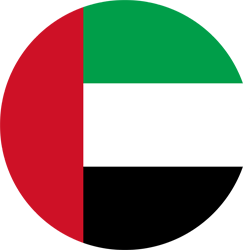 We serve applicants who reside or visit the United Arab Emirates.
In order to arrange an appointment either in Abu Dhabi or Dubai please contact us via [email protected].
Alternatively and for any other inquiries, please call us direct via
+306932478585 or +971506689558.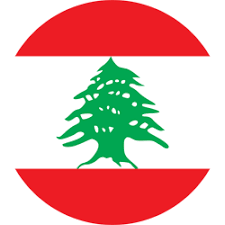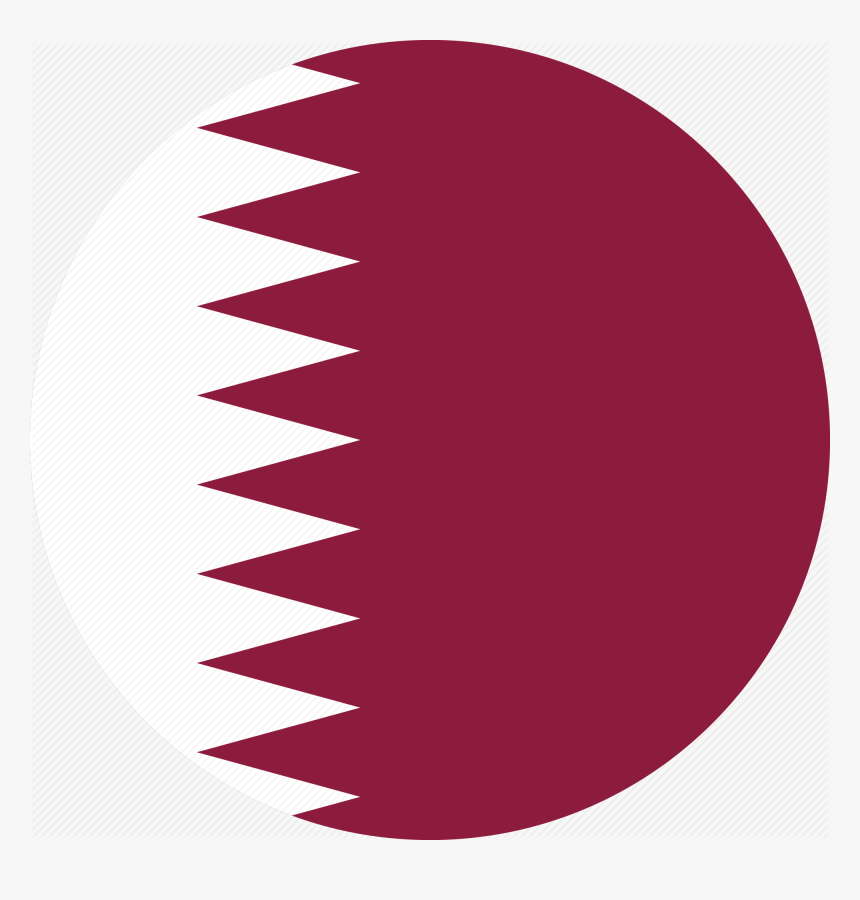 The same applies for applicants who reside or visit Lebanon and Qatar.
A meeting can be arranged either in Beirut or in Doha.
Please contact us via [email protected] or call us at +306932488888 or +17672751888 (WhatsApp)
or contact Ms Mireille Barrak, Responsible for the Lebanese and Arab speaking countries at +971506689558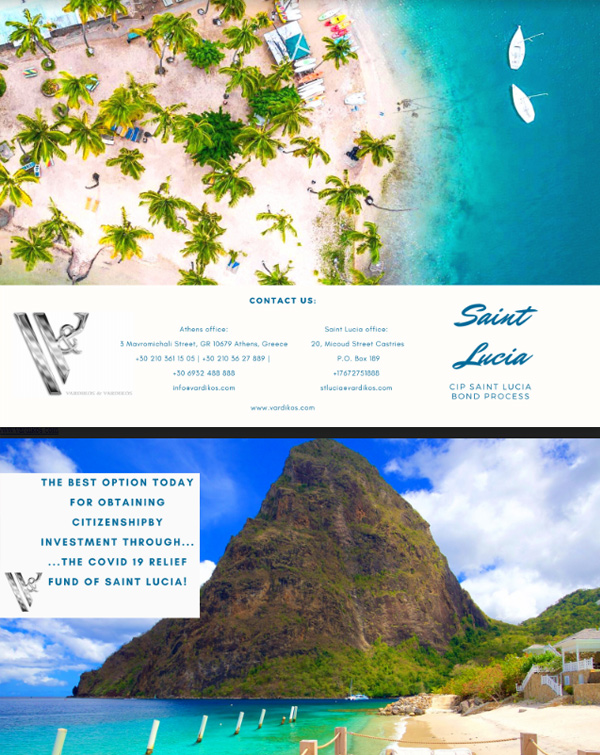 Saint Lucia Covid 19 Bond Process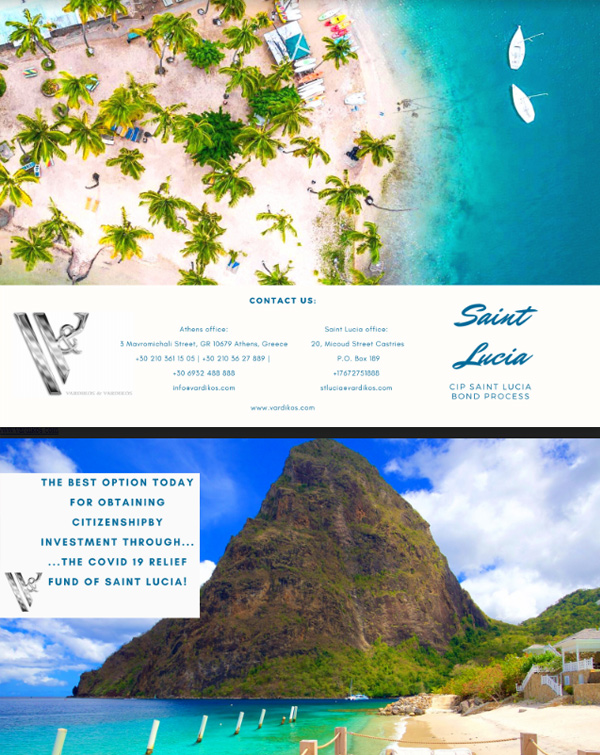 Saint Lucia Covid 19 Bond Process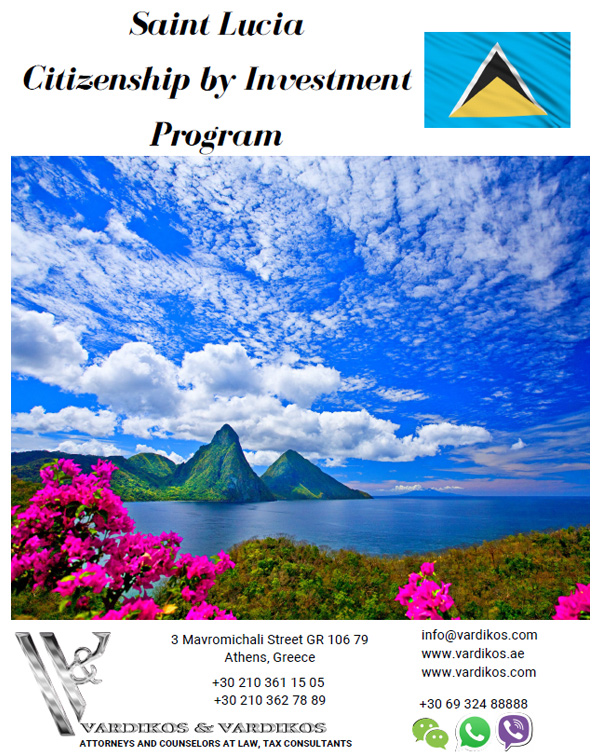 Saint Lucia
Citizenship by Investment Program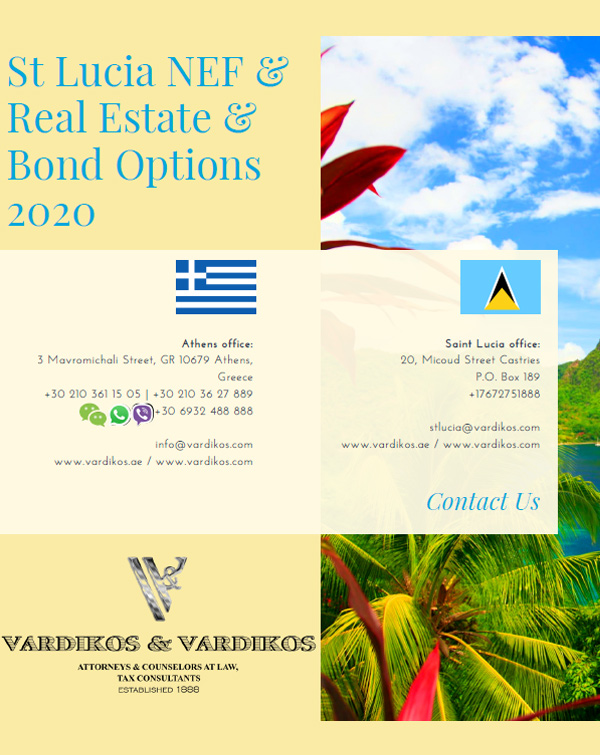 Saint Lucia
NEF & Real Estate & Bond Options 2020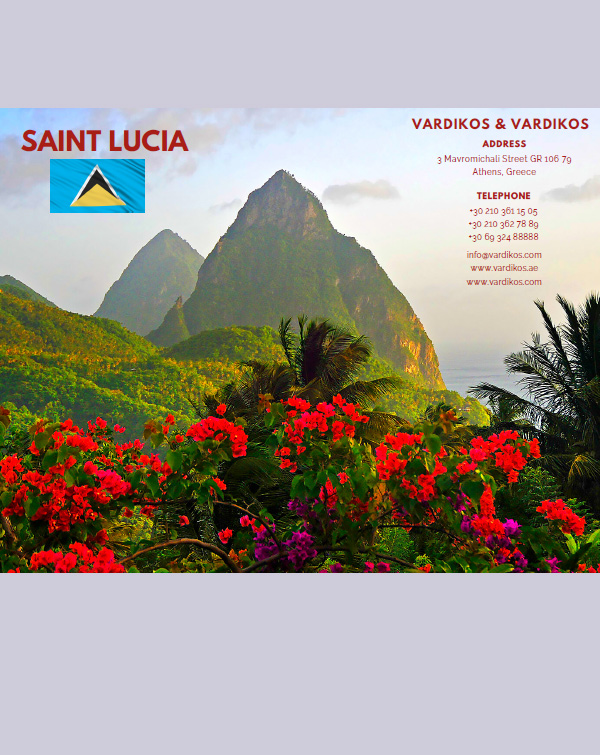 For more information kindly visit below links:
Call Us
Tel. No. GR: +30 210 3627888-9 | +30 210 361 1505 | +30 6937 22 88 88 | +30 6934 555 555
Tel. No. DOMINICA: +17672853888 | +17672751888
Tel. No. UAE: +971506689558
Tel. No. MALTA: +35699884534
Tel. No. CYPRUS: ‭+357 99 202422‬ |‭ +357 22 332040‬
Emergency and A.O.H.: +306934555555 , +306937228888
Fax: +30 210 361 78 48
Dominica Office :
36 Great George Street Roseau
Commonwealth of Dominica
00112 West Indies
Antigua & Barbuda Office:
P.O. Box W834
Ocean Heights
Hodges Bay
St. John's, Antigua WI
St Lucia:
20, Micoud Street, Castries
P.O. Box 189
Saint Lucia
Cyprus Office:
Flat 210
2-4 Arch. Makarios III Av.
1065 Nicosia, Cyprus